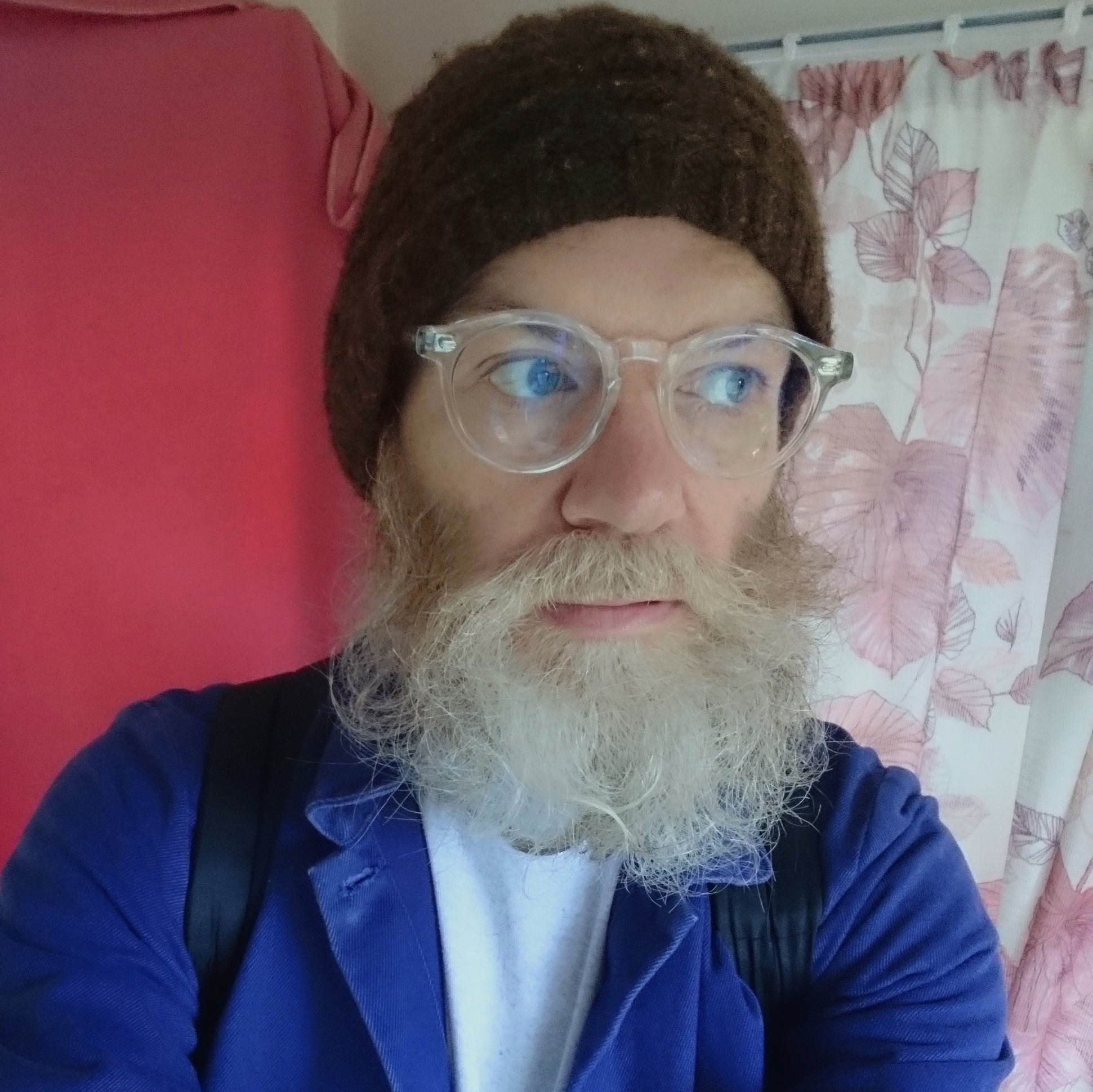 Toby Clark is a non-practising fashion designer and founder of 'Toby etc.' a design and brand strategy studio.
Widely experienced in the fashion & textiles industry, Toby's design methodology has been sought after by prestigious international brands. His decade of design for Margaret Howell received three nominations for 'Menswear Designer Of The Year' at the British Fashion Awards, hosted by the British Fashion Council.
A proven specialist in menswear – with a reputation for authentic products and original concepts – Toby's sensory intuition and evolutional design approach attracts loyal consumers.
Throughout his career Toby has felt a deep affinity with nature and natural materials, particularly wool. Having learnt to handknit at 8 years old, this early fascination with transformative textiles, prompted him towards a career in fashion. After graduating from the Royal College Of Art in London, he started his own clothing label, winning the Welsh Fashion Designer of The Year at the Welsh Fashion Awards at the Savoy Hotel in London. His launch collection sold exclusively to Barneys New York, Browns Of London and Anglobal, Japan and was selected by the IWS ~ International Wool Secretariat, to be showcased at Premiere Vision in Paris. In recent years Toby has renewed his love for wool becoming an Ambassador for the 'Campaign For Wool' NZ.
A quiet activist of environmental causes, Toby favours brands with an authentic ecological purpose who respect nature and our planet's finite resources. Particularly those brands who encourage end-users to adopt a new approach to consumerism.
During the Covid-19 pandemic,Toby began to exclusively wear pre worn items of clothing. His reaction being influenced by his personal resistance to the fashion industry and its insatiable demand for new products, made in new textile materials. 
To emphasise his thinking, Toby began wearing the Same Clothes Everyday, aiming to offset the negative impact he had personally caused as a designer. This he estimated to be in the region of 500,000 products manufactured between 1990 to 2017 and contributing to a plethora of clothing the world's consumers did not necessarily need to survive, but rather desired as luxury items.  His Same Clothes Everyday manifesto was admired by the world renowned Fashion Trend forecaster Lidewij Edelkoort who invited him to be part of her World Hope Forum. 
To underline his design philosophy, Toby has written articles for academia, recently authoring 'The Provenance Of Fashion' published by Bloomsbury, featuring the role of transparency by tracing the supply chain with Blockchain technology.
While an art student in Bournemouth his written thesis on 'Uniforms' turned into a collaboration with fellow art student Wolfgang Tillmans. Then an unknown photographer. Part of this work has been signed and sold by Wolfgang through Sothebys to private collectors.
Having established a career as a clothing designer and design consultant, Toby continues to work within sustainable and ethical parameters, seeking to preserve the natural balance of our eco-system and aiming to bring city dwellers closer to nature.
To review a fuller background of Toby's career, please see the Biography section.
A company profile and curriculum vitae is available on request.
~~~
"I think of myself as a Beta, Zeta, Omega kind of male and an arbiter of beautifully crafted objects. I guess I'm a fashion philosopher of sorts. Guided by the finest natural materials, I create honest functional design products that are quality driven and embrace the notion of extreme comfort, as well as being in harmony with nature. 
My career has tended to be entrepreneurial, developing original concepts for niche brands. I resonate with brands who embed a sense of purpose in their design discipline that provides an important motivation for their existence. I admire creators of beautifully crafted products that are human-centered, with a direct correlation to the end-user's sense of satisfaction and consideration for our planet. 
My design approach is quite purist, starting by quietly observing the inner culture of a brand organisation. I seek to contribute meaningful creative solutions which do not attempt to reinvent the wheel. I believe the simpler and more harmonious the design, the better it will be. 
I prefer to focus on the social benefits that good design can bring to the end user, rather than the profitable gain it may bring to shareholders. I help and mentor young designers starting their own brands and who share a desire to create an environmentally sound footprint. 
I value authenticity and integrity over imitation. I feel attracted to people who possess a natural, incidental style, rather than those who seek to draw attention upon themselves or chase consumer trends. I resist technology that seeks to replicate human attributes and I feel a great aversion to the A.I. world of human avatars, which as I write, seem destined to infiltrate our future society.
I endorse holistic design-thinking. During the design creation phase I consider the environmental impact and social responsibility within the supply chain and strive to reduce the need to discard or throwaway clothing & textile products. I do this by creating timeless products that are quality driven and I encourage their frequent use and lifetime repair. I personally enjoy repeatedly wearing the same set of clothes until they physically wear out, as I believe it puts less stress on the planet. I also find the process incredibly informative as a designer.
My principal desire is to help bring progressive change to the fashion industry. I share the overriding concerns about global supply chains that often conceal how and where goods are made. The willing instigators of such practises often adopt a blind moral code and fail to consider the impact either on our planet or how the garment workers are treated within the manufacturing process. 
Am passionate about 'localism' in business models and concepts that directly connect people to their home place. I consider this a type of urban activism that subdues the reliance on the aviation industry and benefits our social wellbeing. 
I take inspiration from many different aspects of our living world and am fascinated by New Zealand's tuataras. These fascinating creatures are the only living species on earth to have survived when the dinosaurs died out. Born with a third eye for extra periphery vision and hearts that beat just once per minute, they remain our planet's greatest survivors. While the dinosaurs once dominated the landscape demanding all of the attention with their sheer size, they did not possess the tuataras evolutionary ability to adapt, especially to climate change. A lesson we can all try to learn as climate change is upon us. "