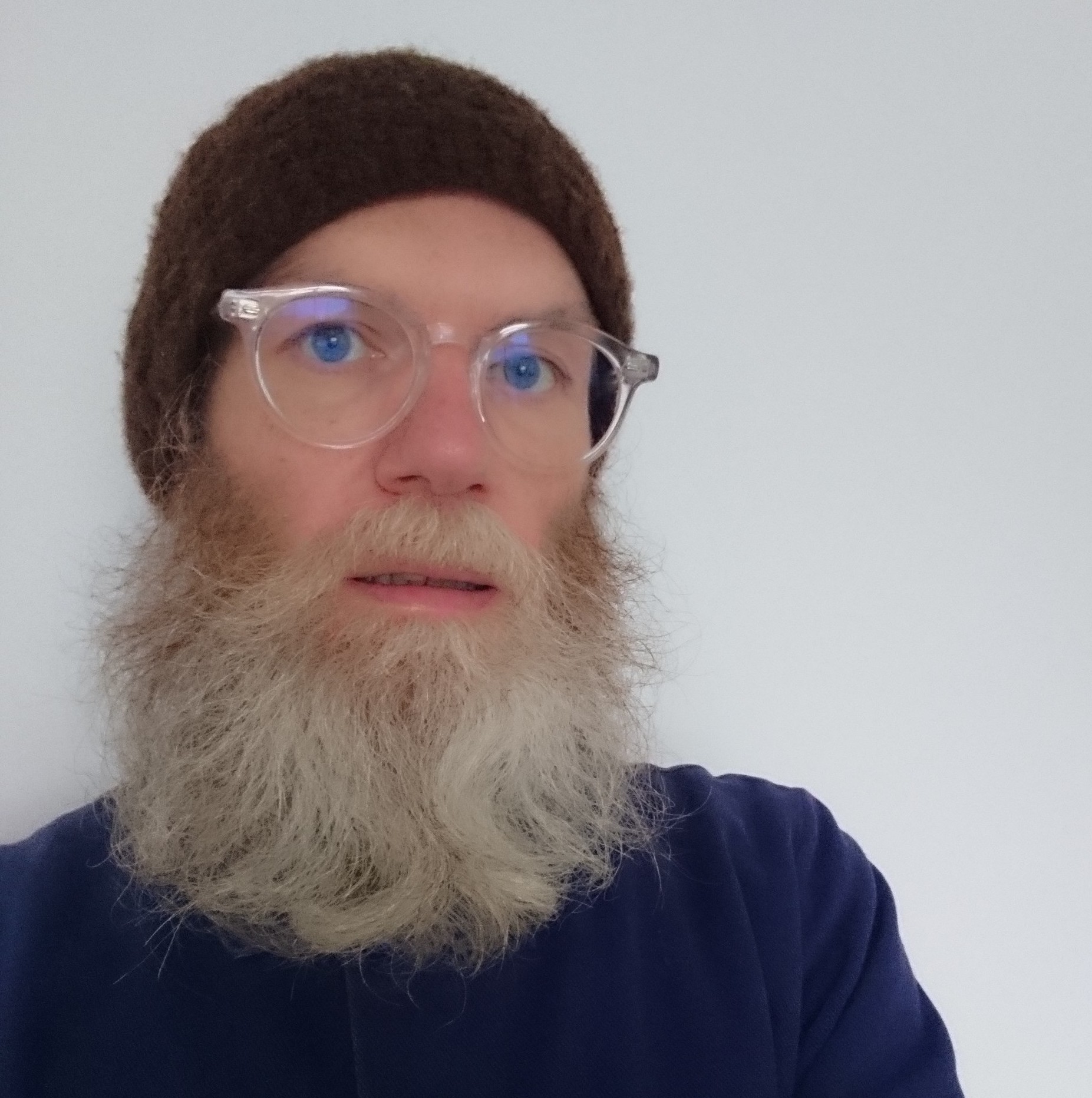 Toby Clark is a Welsh born fashion designer and an Ambassador for the Campaign For Wool NZ. He is the founder of Toby etc. a consultancy working with brands deeply connected to nature, helping to grow their international profiles.
Widely experienced in the fashion & textiles industry, Toby's expertise has been sought after by a number of high profile international brands. His design creations for Margaret Howell received three nominations at the British Fashion Awards for 'British Menswear Designer Of The Year.' The International Wool Secretariat selected the Toby Clark label to represent the UK at a global showcase for Wool at Premiere Vision in Paris, 1997.
As a specialist in his field, Toby has a proven reputation for aesthetic design solutions that creates loyal consumers and in the development of niche Factory Brands – direct to consumer.
The 'etc' in Toby etc. is an abbreviation of the latin term Et cetera. The expansive definition of this much loved term means 'and the rest', or 'other similar things, of a similar class'. It indicates Toby's desire to collaboration across different creative disciplines, through different media platforms and across the wider creative industries.
Toby is a quiet activist of environmental causes and his principal desire is to act thoughtfully, creating work with an ethical purpose, to help minimise the impact on our planet's finite resources.
Having always been ecologically minded, Toby's first womens and mens collection in 1990, modelled by Roger Cook of L'Uomo Vogue and photographed by Wolfgang Tillmans, was inspired by ecclesiastical dress with T-shirts emblazoned with 'Thou Shalt Recycle'.
During the Covoid-19 lockdown in March 2020, Toby fully realised his passion to start repairing oldness and not be part of the creation of newness. In terms of clothing, this means Toby aspires to repair pre made clothing rather than design clothing of new materials, unless they are 100% biodegradable with no negative impact on our planet.
To underline his mission, Toby is wearing the same clothes everyday for an indefinite period, helping to reduce the negative impact he has created as a designer. This is estimated to be in the region of 250,000 to 500,000 individual products made from 1990 to 2017. Products the world did not actually need, but just desired.
Toby writes widely, recently authoring 'The Provenance Of Fashion' published by Bloomsbury. While an art student in Bournemouth he wrote his thesis titled 'Uniforms', which he turned into a collaboration with photographer Wolfgang Tillmans.
Toby is currently writing his autobiography 'The Magpie – Who Listened' and is curating a project titled 'FANDOM – The Blessed Curse' with writer Paolo Hewitt and photographer Ian Macdonald. With forward by David Conn, Fandom features the portraits and personal narratives of British Football Fans.
The studio of Toby etc. welcomes creative proposals from far and wide, but naturally carefully selects the projects and clients it partners with.
To uncover the full background of Toby's career, please review the Biography section.
A company profile and curriculum vitae is available on request.
~~~
"I think of myself as an activist of beautifully crafted objects and ideas, a fashion philosopher of sorts. I pursue honest design and seek to share products and ideas that channel the light.  These are either with or without commercial intent and often philanthropic and altruistic. I have a genuine love for helping people and mentoring those who value it and believe in a communal quest to create an environmentally sound footprint. I enact this philosophy across a broad range of creative disciplines.
My career has tended to be entrepreneurial, supported with innovative original thinking. Prompting the creation and growth of niche products and niche lifestyle brands, supported with original ideas.
Pursuing a sense of purpose is an important motivation in my work. I intuitively resonate with like-minded brands and individuals who share this thinking. I prefer to consider the social benefits that design brings to others, rather than on any singular quest for profitable gain.
Throughout my childhood, I made jigsaw puzzles. These tiny fragments that conceal a greater form and require dedication to search for tiny clues of colour, shape or object. I found I could do this quite easily with some passion. 
This early fascination with jigsaws directly influenced my design thinking as a consultant and mentor. The quest to help identify the missing pieces and I tend to view the world as a macro jigsaw puzzle. I enjoy connecting people, brands and organisations together and this feels like a naturally intuitive process. These connector insights help me visualise opportunities and perspectives that others may not have fully realised.
I value authenticity and integrity over imitation. Feeling more attracted to like minded people who possess a natural incidental style, rather than those who adopt and chase the latest consumer trends. I am scared stiff of the effect the A.I. human avatar digital world will have on our society.
I fully endorse holistic design-thinking. Concepts that directly connect people with their place. During the creation phase I consider the wider environmental responsibilities and social impact of each supply chain. I strive to reduce the need to discard or throwaway products of mass consumption in clothing & textiles. I do this by simply not being part of any such inconsiderate development process. I wear the same set of clothes everyday and which I intended to do for the rest of my life, by patch repairing them. I also make mandalas using whatever natural resources I find at my feet.
My approach is to quietly observe people, organisations and brands and try to find meaningful solutions. The simpler the better. I admire all brands who create beautifully crafted products that are human-centered and empathic, with consideration for the end-user and our planet. I love both Japanese and Maori cultures and admire their thinking around nature and longevity. 
My principal desire is to help instigate transparency and progressive change in our global fashion industry. One of my overriding concerns is the nature of our global supply chains, who conceal how branded goods are processed. This often means they employ a blind moral code, ignoring our planet's finite resources. Equally the way the garment workers are treated in the process. Am pleased to feel in 2020 a huge wave of positive change coming and the covoid-19 global pandemic will certainly accentuate this.
Am passionate about 'localism' in business models and seek projects that bring industry closer to nature and nature closer to industry. I consider this a type of urbanite activism, intending to benefit our social wellbeing in cities and in rural areas around the world.
Along with my own mother, my great life teacher was Myra Love, the jazz singer and Rarotongan Princess. Myra taught me that "knowledge is power" and the values of altruism. She did this through her actions and her inspiring words.  "I've put more East End kids through university than I've had hot dinners." Myra's hero was Tony Benn MP.  
My friendship with Myra started because my g-g-g-grandfather William Beetham the portrait artist, painted the portrait of Myra's g-g-grandfather, Wi Tako Ngātata the Maori Chief of Wellington and peacemaker. This is a painting of national importance in New Zealand and is titled 'The Sale of Wellington'. It hangs as the central piece at Te Papa – NZ's national museum in Wellington. I originally found Myra though my diligent research, as the painting popped up in Spitalfields Life blog, featuring Myra, the Maori Queen of the East End.
Am most fascinated by New Zealand's Tuataras, the only living species to survive when the dinosaurs died out. Born with a third eye for extra periphery vision and with hearts that beat just once per minute. They are the true survivors on this earth, in terms of being the only living creatures with a beating heart, to have survived when the dinosaurs became extinct. The dinosaurs were much, much, bigger than them, but obviously not as clever at adapting to environmental change.
I believe in the after life and in our spirits ascending and in all faiths and all religions, with an overarching god of light. I Channel the Light following the path of the masters in the Astral worlds and the Indian Sapta Rishis. My lightworker guides are Guruji Krishnananda whose guru is Maharshi  Amara and Muskan Sharma of ledbyheart.com . I believe in the prevailing power of good and in karma. I study the philosophy of the Dalai Lama and I believe that an action of Love will always prevail over an action of Hate as Love inspires others whereas Hate does not.