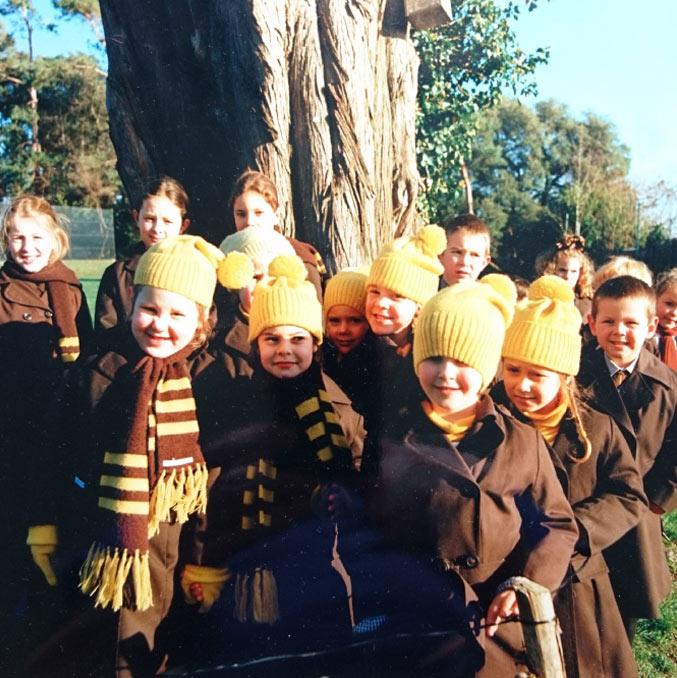 Over the years the creative projects that have felt really meaningful to me have often been part of a collaborative process.
While each and every day we all collaborate with one other, in some form or other, either willingly or reluctantly; for creatives the true art of collaboration is instigated by a mutual respect. A desire to fully express your own ideals in harmony with your collaborator. This often requires intuition and sensitivity to create extract a balanced viewpoint.
Successful creative collaborations don't plagiarise one another's dna, neither seeking to profiteer or replicate old ground. They create new original work together, that without such collaboration, would not be possible to achieve.
It is, in the truest sense, a meeting of minds.
The creation of this website – Toby etc – prompted me, for the first time, to document my collaboration with Wolfgang Tillmans, the photographer and fine artist. It occurred while we were art students together at Bournemouth in 1991. It remains a fond memory of a true collaborative process.
At that time Wolfgang was an aspiring photographic artist, who along with myself, was studying at Bournemouth and Poole College of Art & Design. I enrolled onto a Sportswear Design course, which was the only course in the world delivering this niche specialism. Wolfgang was studying photography under the tutelage of Tony Maestri. The photography course had a worldwide reputation and attracted international students, unlike mine which was new and unproven.
Photography has always felt an important stimulus to my work. So when enrolling on a Fashion Sportswear course at Bournemouth, I was aware of the college's reputation for film and photography. It was widely considered one of, if not, the leading photography course in the world at that time. Hence it attracted some of the world's finest young talent.
I was also aware Nick Knight had recently graduated from Bournemouth's photography course and was already art directing Yohji Yamamoto's campaigns. Considering the fashion world was still waking up to the avant-garde Japanese trio of: Yohji Yamamoto, Rei Kawakubo and Issey Miyake, it seemed an amazingly swift ascendency for Nick, to have secured such a high profile fashion campaign, in such a short space of time. It made me think that his raw talent had been carefully nurtured at Bournemouth.
The collaboration with Wolfgang came about when I was preparing my thesis on the subject of Uniform. I'd always loved creative writing and still find it a cathartic process as an artist. Continually editing to find the words with exactly the write fit.
Uniform is an area of clothing that I still feel repetitively drawn to. Am fascinated by its uniformity, its restriction, familiarity, empowerment and sense of belonging, its egalitarianism and sheer functional utility.
For some, it's restriction and controlling framework creates fear and a sense of anarchy to rebel against. For others (and I would place myself in this camp…) it's a creative challenge to figure out how to express your own personal individuality, within the confines of a rigid rule book. For others a uniform is a safe haven or a blanket of pride they enjoy conforming to.
At secondary school my curiosity around regulations, led to the discovery, my grey lambswool crew-neck sweater had the ability, for some unknown reason, to prove less antagonistic to school rules (stipulating a bottle green polyester v-neck jumper) than the black v-neck polyester jumpers that saw my classmates sent home or placed in detention.
At conception, I envisioned my Uniform thesis to be accompanied by a series of portrait images. This led me into the photography department and perhaps with some luck, to bump into a young 22-year-old Wolfgang Tillmans. It was Tony Maestri who recommended Wolfgang to me. After our brief chat, I sensed Wolfgang shared the same interest in Uniform as a creative subject. We also seemed to share similar aspirations to do really meaningful work, that could stand up in its own right, beyond the internal boundaries of academia.
My invitation to Wolfgang was very simple. To capture and record the subjects I would curate. Allowing him full artistic interpretation of the final image. I would select the subjects and do the interview and prepare the written narrative for each portrait. Wolfgang would place the subject in their exacting location, within their familiar setting. In doing so, creating the atmosphere for each portrait. Wolfgang would also print and choose the final images to his own exacting requirements.
There were 10 subjects; Road Workers, School Girl, Nun, Hip Hop Artist, Funeral Director, Air Hostess, Student Photographer, Digger Driver, Chef de Cuisine and Hotel Doorman. Each one offering a different perspective of how uniforms interplayed within their daily lives and how the world in turn viewed them when they wore it.
To my mind, this curated work was about the 'Uniform of Life' and life is represented through the subject's occupations. The Nun represented the start of life through birth, the Funeral Director the end of life, the School Children the value of knowledge during early beginnings. The Chef our reliance on food as humans to survive a sutainable life form. The Hip Hop Artist the powerful role and therapy of music to our existence. The Air Hostess the impact of long haul travel, as a powerful social transformation in world culture. The student photographer with a camera, the reflection of life itself and the Road Workers (Wolfgang's favourite image) represented the 'work' that we all do. The work we do to distract ourselves and provide our sustainable income and sense of purpose between birth and death.
Each time Wolfgang unveiled a portrait, it was carefully presented to me in a secure slip folder, followed by a moment of studious reflection and then Wolfgang's beaming smile. Even then as an art student there was a sense of Wolfgang being quite aware of the value of his work and a sense of carefully controlled release. There was no confetti approach. He made just two prints of each subject, keeping one for himself.
~~~
Wolfgang and I seemed to work well together and later that year Wolfgang approached me and asked if he could take photographs of my own clothing designs, which I was making as a fashion student. My final collection was an interpretation of Cassock dresses of Catholic Clergy. I was inspired by the film 'The Godfather Part III' by Francis Ford Coppola and became interested in the powerful immagery of Ecclesiastical Dress as a Uniform.
Wolfgang photographed my collection as a campaign format, styled on the house model of Japanese designer Matsuda. This model was Roger Cook who I had found having been featured in L'Uomo Vogue. I sent a hand-written note to Roger and we agreed to meet at the Photographers Gallery in London. Roger was a striking but unusual model. His modelling assignments were fulfilled as a sideline, while professor of Fine Art History at Reading University. He also acted in Derek Jarman's film The Garden. Roger is now a visiting lecturer at the Royal Academy of Arts.
My recollection of collaborating with Wolfgang was his incredibly well drilled observation, his over arching confidence and technical control with a camera. Along with the meaningful embrace he gave to each subject. Even as an art student he seemed to possess the intent of a fine artist, creating art with a purpose, rather than just clicking on a camera button, which perhaps some more traditional photographers do.
Wolfgang possessed great technical aptitude, with total control and confidence in his photographic toolkit. He seemed to have the ability to capture a powerful image in a blink of an eye and appeared so instinctive when framing a subject. He made it look easy, but of course it never was. To me his most endearing facet was discovering his single minded confidence was balanced with empathy and humility.
His desire to handprint each image, added an extra layer of artistic control over the process. He seemed to be motivated by his inquisitiveness of life. With a burning desire to reproduce specific colour tones in a printed image, to create his own signature as an artist and in a manner of work that was not being done at the time. He almost had the impression of a photographic scientist with a microscopic lense, who could climb inside the printed image.
Am quite certain it was Wolfgang's photographic prints in my portfolio that helped me secure a place at the Royal College Of Art. I was the first ever student from the Fashion School of Bournemouth to be accepted into the RCA. And still feel very proud of that. This opened the door for other fashion students at the college to follow in future years.
I'd made the transition from a Higher National Diploma course straight onto a Masters Degree course. It was a significant leap, especially as the RCA's Fashion Menswear course at that time, was the only specialist Menswear postgraduate degree course in the world. My class intake was limited to 7 students. I remember trudging through two feet of snow in Kensington to drop of my portfolio in Queen's Gate, inside a vast Georgian room, with high ceilings. When I pressed the bell and the door opened it looked like a sea of 10,000 black portfolios. I felt resigned to being a needle in a haystack.
At the interview, the Fashion professor John Miles mentioned he thought the photography in my portfolio was outstanding and looked like a campaign by an international brand. He said it was rare to see in a student's portfolio. I guess that was Wolfgang but maybe Wolfgang had also found me for a reason too.
The next year Wolfgang wrote to me to ask how I was doing at the RCA and to tell me he was excited to have secured a commission with i-D publication. That early work with i-D provided the exposure that started the Tillmans ripple effect as an artist. With his cult reputation growing rapidly as the years passed by. Ten years later in 2000, at the dawn of the new millennium, Wolfgang won the prestigious Turner Prize, becoming the first photographer to receive the award as an artist and challenging the boundaries between art and photography.
The creation of this website 'Toby Etc.' has by chance, coincided with the major Tillmans 2017 exhibition at the Tate Modern.
Though our collaboration on Uniforms, has to this day, never been published or exhibited, a tutor at Bournemouth thought the Uniform project was so good we should approach the Sunday Times Magazine. In the end I decided not to pursue it. So the work, transcripts and prints would remain lying under my bed for over 20 years. Recently I decided to hang the portraits to recognise my fondness and memories of the work we did together. I did this in keeping with Wolfgang's own style with non hierarchical hanging.
The fact Wolfgang's work has achieved world wide attention doesn't surprise me. Real talent will always rise to the top and fly free. I didn't know until recently Wolfgang exhibited one of the Uniform images ~ Road workers ~ at his first solo exhibition at the Daniel Buchholz gallery in Cologne in 1993, recreated at Frieze Art Fair in 2016.
I do recall his fondness of the Road Workers image and can still remember us being there on that roundabout. Like much of life's best art, it happened impromptuly on the side of the road, while we were outside the college returning from another shoot. I never imagined then that twenty eight years later this same photograph would be sold as a signed Tillmans artwork through Sothebys ………….. Sothebys Tillmans Auction
Considering Wolfgang's methodological archivist approach and his careful control over release of his work; am sure despite the huge volume of work he has created since 1990, he will still have the Uniform images chronologically listed in his archive.
26 years later, to thank Wolfgang for the work we did together, send him a pair of Blackhorse Lane Atelier Jeans a brand I had co-founded. These were manufactured in Walthmastow, London. Being aware of Wolfgang's love of East London the style I sent him was E5. We created our selvedge jeans with London postcodes, with each style created conceived according to the social demographic identified with each zonal area. As a brand identifier it was an interesting experiment.
I was aware Wolfgang was a devotee of Levis jeans. His regular wardrobe staple being his T-shirt and Jeans combination. Though with my knowledge of the clothing industry, I knew Wolfgang's Levis jeans would have been manufactured thousands of miles away. So it felt meaningful to be sending him a pair of selvedge denim jeans crafted one at a time and locally made less than 5 miles from his own London studio.
It felt particularly fitting to be sending Wolfgang a pair of jeans. An item of clothing entrenched in our global culture and an essential 'Uniform of Liberty' around the world. We had thus come full circle.
Wolfgang returned an electronic note to thank me, together with a selfie photograph wearing our Atelier jeans…
You can view on this link, Wolfgang being interviewed by Lou Stoppard of SHOWstudio. This includes a question I posed to Wolfgang about Bournemouth and our Uniforms collaboration.