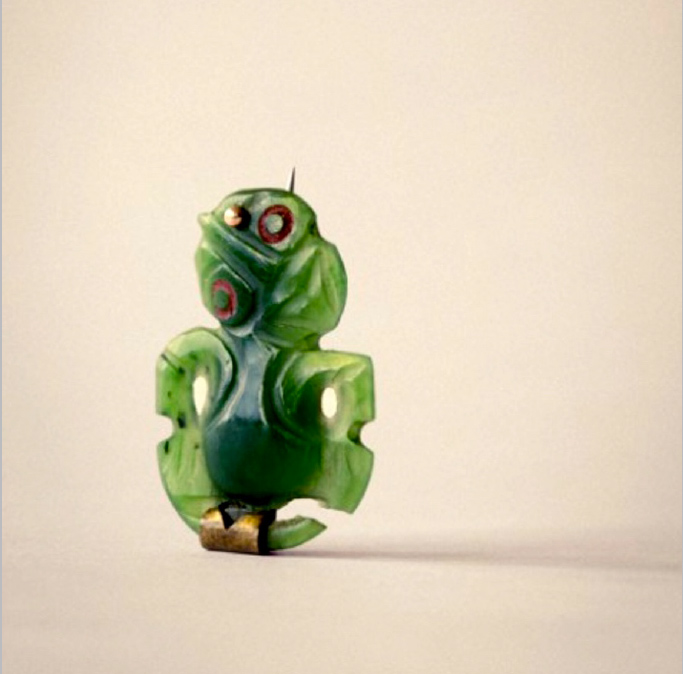 – About
Toby Clark studied at the Royal College of Art -London, graduating in 1993 with a Master's Degree in Fashion Menswear. After graduation he started the 'Toby Clark' label which won a number of high profile awards – 'Welsh Designer Of The Year' 1995 and achieved recognition amongst the fashion industry's opinion formers. The label was retailed through some of the world's leading stores. Barney NY, Browns of South Molton St and Anglobal, Japan. In 1997 Toby founded a design consultancy studio which has spanned three decades, completing projects for a number of highly admired international brands. In particular Toby's decade of work for Margaret Howell received three nominations from the British Fashion Council for the title of 'British Menswear Designer Of The Year'.
– Philosophy
'Toby etc.' provides a holistic approach to design consultancy. Projects are tailored to suit each client brand, promoting empathic design thinking. Project solutions are attuned to a client's key objectives, while aiming to enhance brand reputation and appeal to valued consumers. Toby values an original individual approach with a love for authentic, engineered products that are user centric. He strives to fulfil a client's expectations by creating bespoke creative concepts, specific to each company and by going the extra mile. To protect his reputation as a specialist in the industry, he carefully selects the projects he undertakes and the brands he engages with. Utilising his knowledge and experience to help strengthen a company's brand culture and their core DNA. Toby believes in the principles of kaizen 改善, by building lasting relationships that maintains a consistency and builds momentum through continual incremental improvements.
– Service
Toby etc. adapts the consultancy service to suit the client's individual brand culture and offers a multi-faceted service spanning Retail, Wholesale, Online e-Commerce, Direct To Consumer and Mail Order in the niche lifestyle goods and luxury fashion market sector. Consultancy services have been in a variety of guises, including Design Engineering, Brand Identity, Brand Strategy, Creative Direction, Product Development, Manufacture & Sourcing, Styling, Catwalk Shows & Trade Exhibitions, Brand Campaigns and Strategic Reports to Management. Toby Clark is a skilled practitioner of clothing design and a multidisciplinary design thinker. He has considerable knowledge of Brand Strategy for luxury premium brands and expanding into global markets. 'Toby etc.' works confidentially for clients when requested to do so, although is unable to work exclusively for any one client brand.
– Licensee & Trademarks
TOBY etc. is experienced working with a brand and it's Licensee and developing a brand in overseas territories.
– Ethos
To carefully observe the smallest of details, as they often resonate the loudest.
– Terms of Business
All consultancy work carried out by, or under the responsibility of Toby Clark / TOBY etc. is subject to our terms of business. These terms are shown below. The expanded version is available on request. This may be varied (in whole or in part) with any proposal or subsequent agreement, provided it is agreed in writing and signed by both parties.
– Copyright
Copyright is reserved to Toby Clark in all proposals, reports, surveys and other documents produced or commissioned by Toby Clark under or in connection with any agreement with a client. No such document shall be copied or published (in whole or in part) or disseminated to any third party without the written permission of Toby Clark. Permission will not be unreasonably withheld or withdrawn provided in all cases that Toby Clark is satisfied that the copying or publication will not cause offence to or infringe the rights of any third party and provided further that Toby Clark is satisfied that such copying or publication will be of the whole of the document concerned and not of a part or selection there from.
– Confidentiality
All Proposals, reports, surveys and other documents produced or commissioned by Toby Clark will be treated as confidential to the client concerned and will not be shown or passed to any third party without permission of the client.
– Sub Contractors
Toby Clark will take all reasonable steps to meet the wishes of clients in the selection of sub-contractors and associates but reserves the right (unless otherwise required in writing by the client in its acceptance of a Proposal) to employ, discharge or replace at any time any sub-contractor or associate in carrying out the work for clients. References in a Proposal to the utilisation of the services of a particular person as sub-contractor or associate shall imply only that Toby Clark has consulted and intends to employ or retain such person but shall not imply that contractual arrangements have been made for such employment or retention.
– Force Majeure
If, after the acceptance of a Proposal, the rights of Toby Clark or of the client under the agreement are wholly or substantially diminished or the performance thereof rendered wholly or substantially impossible by reason of force majeure, then the obligations of both parties shall cease forthwith except that the client shall pay to Toby Clark all fees and expenses then owing (including all the expenses of or caused by or arising out of such termination) together with a sum equal to whichever is the lesser of the fees remaining to be paid thereafter or a proportion of the total fees equivalent to sixty days' work calculated pro rata against the total time estimated for the project.
~~~
– Contract
All consultancy projects undertaken by 'TOBY etc.' are agreed in principal with the client company as a 'Heads Of Agreement' document. The work is undertaken after sight of a 'Contract For Services' to be drawn up by the client company and signed by both parties. All agreements relating to the copyright and intellectual property are contained within the contract. Verbal agreements are honoured and client confidentialities always respected.
– Acceptance Of Proposals
Proposals submitted by Toby Clark shall, unless otherwise stated therein, remain open for acceptance for sixty days from the date of submission to the client. Acceptance shall be valid only if made in writing signed by or on behalf of the client. Variation of the terms of a Proposal shall be effective only if specified in the written acceptance.
– Commencement of Work
Unless otherwise stated in the Proposal, the client shall take all steps to enable Toby Clark / TOBY etc. begin its work in accordance with the dates outlined in the Proposal. The client will make available or place at Toby Clark's disposal all information facilities and personnel reasonably required to carry out the work, and generally will co-operate in all reasonable ways.
– Techniques
Toby Clark / TOBY etc. employs the methods, procedures, techniques, personnel and sources of information set out in the Proposal, but reserve the right to vary these as necessary or desirable in order to achieve the aims of the project.
– Service Fees
We aspire to provide our clients with a service that represents 'value for money' and believe our reputation is built on this. Our fees are not charged by the hour and we provide goodwill by going the extra mile. We enjoy working with small companies as much as large organisations and understand the investment in our services is subject to each company's structure, policy and budget. The consultancy fee to engage Toby Clark is negotiable and agreed for each project. Work is normally undertaken on a fixed-fee basis according to deliverables in the project. For an indication of fees, please contact toby@tobyetc.com This to establish his international market rate for full-time ongoing consultancy projects or for one off 'single-day' consultancy engagements. All expenses incurred in the provision of services to the client, such as travel to overseas locations, airfares, hotels & accommodation costs, etc. are agreed in advance with the client and invoiced together with the consultant's service fee.
– Payment Of Project Fees
Payments are structured according to each client company with different options available for remuneration:
— Fixed fee for Project – paid in instalments at key completion stages of project.
— Fixed fee for Seasonal Collections – paid in monthly instalments to cover each six-month period.
— Royalty fee on Net Sales accruing from project – Negotiable and based on target sales growth.
— New business start-ups – Some clients with smaller investment budgets may prefer to offer remuneration with shareholding in the company gifted, in lieu of paying a consultancy fee. All such agreements are considered on their own merits.
– Payments
Payments from UK based companies are accepted by electronic bank transfer, cheque or bank standing order and paid into a UK business bank account. BACS details are stated on the invoice. Fees will be invoiced in GBP £ pounds sterling – currently not subject to VAT – with full payment due 15 days from sight of invoice. Payments from NZ based companies are accepted by electronic bank transfer, cheque or bank standing order and paid into a NZ business bank account. BACS details are stated on the invoice. Fees will be invoiced in NZ Dollars $ NZD – currently not subject to GST – with full payment due 15 days from sight of invoice.
– Termination Or Breach By Client
If, after acceptance of a Proposal, the client shall terminate or be in serious breach (after repeated warnings) of its agreement with Toby Clark / TOBY etc, or act in such a manner as to render the performance of the agreement by Toby Clark wholly or substantially impossible, then Toby Clark's obligations under the agreement shall cease forthwith. In such a case the client shall immediately pay to Toby Clark all fees and expenses (including all the expenses of, or caused by, or arising out of, such termination) and other sums then owing to Toby Clark under the agreement together with a sum equal to the whole of the fees thereafter remaining to be paid under the agreement.
– Contractual Limits
All work, forecasts and recommendations in any proposal, report or letter are made in good faith and on the basis of the information before Toby Clark at the time. No statement in any Proposal, report or letter is to be deemed to be in any circumstances a representation, undertaking, warranty or contractual condition. Toby Clark shall not be liable to the client for any indirect or consequential loss or damage. The total liability of Toby Clark to the client shall not exceed the value of the contract. This amount includes any and all claims combined, including any costs and lawyers' fees awarded.
– Arbitration
If any dispute or difference shall arise between Toby Clark and a client concerning the meaning or effect of these terms of business or of any agreement between them to which these terms apply, then if the same cannot be settled amicably it shall be referred to the arbitration of a single Arbitrator, to be agreed by the parties or in default of agreement to be appointed by the President for the time being of the Law Society, London. The costs of any such arbitration shall be in the discretion of the Arbitrator whose award will be considered and taken by the parties as final and binding.