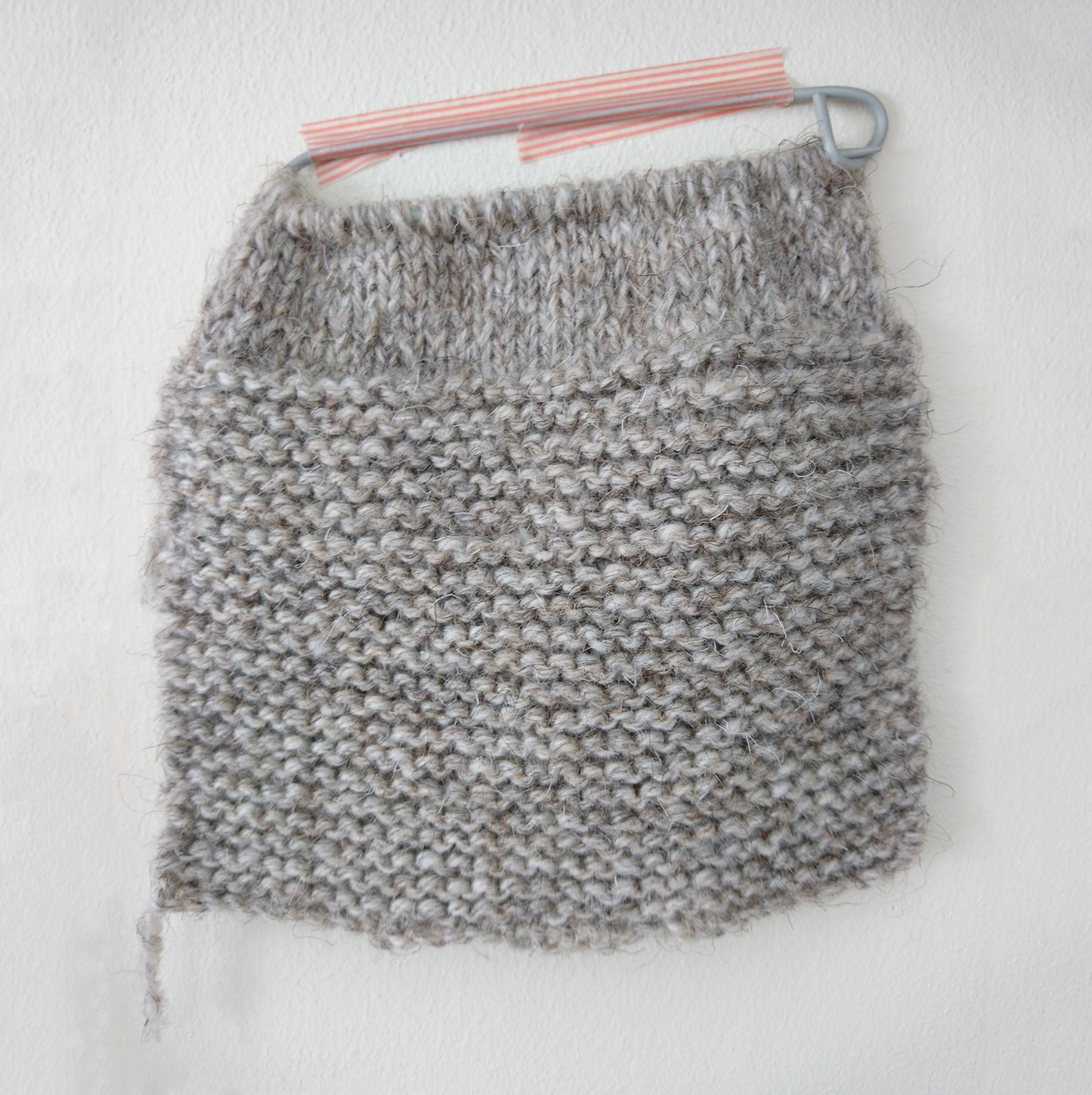 I was born in Wrexham in 1969, the year mankind made one giant leap on the moon. I felt lucky to have been raised by my Welsh father Bob and NZ mother Adrienne at our family home in Gresford, North Wales. Together with my brother David and sister Fiona, our dogs Candy and Skip, cat Wogan, geese and ducks, tropical fish, wild rabbits, occasional peacock and our milking goat. I was the baby in the family. The little one.
Gresford is a small rural Welsh village which remains close to my heart. It's the first team I played football for and its church bell's are one of the seven wonders of Wales. I learned to ring the bells as a young boy, being careful to let the thick rope ascend freely through my hands, as holding on elevated you to certain death, somewhere up in the bell tower. Gresford is also tragically the site of the biggest mining disaster in British history, 266 men and young adolescent boys lost their lives in an underground explosion. Their bodies were never recovered, its coal seams remain sacred ground.
It was in Gresford where my creative journey first started. As a child I was close to my mother, who encouraged me to touch different tactile objects and hand knit at 8 years of age. My first creation being a set of peggy squares. I eventually progressed from plain stitch to purl, which felt like a really big deal at the time. The knitted squares were made in New Zealand wool, hand-spun by my mother on a traditional Ashford wooden spinning wheel. The wool bales had travelled 11,337 miles from her family farm 'Ngāputahi Station', located in the beautiful Pohangina valley in the North Island of NZ. Ngāputahi means meeting of the waters in Maori Te Reo while back then air miles was actually considered an impressive notion.
I found the transformation from a hand sheared sheep, into a cloud like wool bale, to fine spun yarn, to knitted garment fascinating and at 10 years of age, it inspired me to design and make my first 3D object. Mum suggested I make a Tea Cosy as a simple functional object our tea drinking family would all benefit from. I created it in a pearl stitch with a striped design, using natural undyed wool colours.  The process felt pretty magical to me, being the first functional object I'd designed and created with my own hands.
From these humble beginnings, I'd unknowingly sowed the seeds for a career in the fashion and textiles industry. Looking back, I believe the tea cosy provided a critical design education, aligned to the Bauhaus School's principles of form and function. Its form needing to fit snugly over a teapot, with slit holes for the handle and another for the spout to pour the tea. Having being knitted in wool – a natural insulator, its function was to keep the tea warm in the teapot. This simple, holistic, design philosophy helped to guide me throughout my career. When I talk to fashion students and they ask me about Kate Moss, I prefer to show them the tea cosy as I think they learn more from it.
With my father being a Director, Chairman and Life President of Wrexham Association Football Club I became hooked on the team too and after my dreams to be a professional footballer inevitably hit the skids at 16, I initially pursued a career as a Sports Journalist, hoping it would provide free press entry into football grounds. But my English teacher had other ideas and presented me with a book titled First Aid in English. The dent in my pride sent me off in a more artistic direction. I never imagined back then two Hollywood A listers Ryan Reynolds and Rob McElhenney would one day be the Co Chairmen and owners of my hometown football club. My father would have certainly laughed about such an absurd notion.
After completing an Art foundation in Wrexham, North Wales, I pursued my fashion studies at Bournemouth College of Art & Design. This was during the early 1990's, an era of great social change in Britain. Buoyed by the vibrant music industry and backdrop of Maggie Thatchers Poll Tax riots it felt an exciting era to be studying art and design at college. Being obsessed about clothing and its power to create a personal identity or form of self expression, I decided to write my academic thesis on 'Uniforms'. This I developed into a collaboration with then a very talented but unknown photography student Wolfgang Tillmans. Soon after graduation Wolfgang's stardom rocketed, becoming a globally acclaimed photographer and artist, winning the Turner Prize, Hasselblad Award and producing major exhibitions and book titles.
During this period I met my future wife Marta Narbona who hailed from Valencia, Spain, who was also studying fashion. When Marta's sister had a baby girl – Patsy Ferran – she became the first newborn baby I held in my arms. When Patsy's performed around the breakfast table at a young age – finding myself part of her tiny audience and instructed to clap – I didn't fully comprehend it would one day lead to her winning the Laurence Olivier Actress of the Year award in 2019.
After graduating from Bournemouth in 1990 my ambitions steered me towards the Royal College of Art and an MA in Fashion Menswear Tailoring.  At that time it was the only postgraduate degree course in the world that specialised in Menswear, with just 7 places. With my background, coming from Wrexham and then Bournemouth Art college it was a fairly ambitious leap. I remember trudging on foot, through two feet of deep winter snow with my black A2 portfolio to drop it off at a Georgian building on Queen St in Kensington. As the very large black wooden door opened I saw a vision of thousands of similar black portfolios, all stacked up in a vast room with large vaulted ceiling. My heart quickly sunk.
You can imagine my exhilaration when I opened the letter, with the beautiful RCA monogram embossed into the corner, to discover I had been accepted. No doubt Wolfgang's photographs had given my portfolio a special set of wings.
Tragically my mother had a fatal heart attack about 10 days later. I found the note she had hand written when I had told her I had been accepted. I was utterly heartbroken, wanting to walk away from the RCA, but my tutor Charlie Allen somehow helped me to find my inner strength. I owe Charlie a lot for that.
Under the RCA's more intense spotlight, I found myself oscillating in elevated fashion circles, with some of the world's leading designers, Jean Paul Gaultier and John Galliano popping in and out of our studio.
My RCA graduate collection was inspired by School uniforms, a form of attire I hold in high regard to this day. This fascination helped prompt a 6 page editorial on 'School Fashion' in the launch edition of Arena Homme Plus+ who had spotted my collection. While this glossy publication would grow to became one of the world's most influential Mens style magazines the 'School Fashion' editorial was styled by David Bradshaw and photographed by the Italian great Paolo Roversi, an idol of mine. My Toby Clark clothing label was featured alongside Comme Des Garcons, Vivienne Westwood and Paul Smith and it made me feel giddy. I felt I had arrived.
On my last day of graduation, when a kind tutor Henrietta discovered I was Welsh, she left on my desk a poster for the 'Welsh Fashion Awards' with a £3,000 prize fund. Despite my suspicions about Wales and Fashion not sitting comfortably together, it dawned on me the prize fund amounted to my student overdraft. This led to me showing my RCA graduate collection at the inaugural Welsh Fashion Awards at the Savoy Hotel, London and being highly commended by the judges.
The following year I re entered and won the competition, becoming the 'Welsh Fashion Designer of The Year' which helped to raise my profile significantly. The awards were chaired by David Emanuel, well known for designing Princess Diana's wedding dress, along with  judges Shakira Caine, wife of actor Michael and Caroline Collis, the daughter of Joan Burstein (Mrs B) who co-founded Browns of South Molton St.
While receiving my prize on the catwalk I was somewhat taken back to be quite genuinely asked by the host and TV presenter Jeff Banks, "Are you Ossie Clark's secret love child?" Though untrue, this humorous encounter lead to me being featured on the BBC's populist programme 'The Clothes Show', which Jeff also presented and regularly attracted 8 million viewers on BBC1.
The nationwide exposure of being Welsh Fashion Designer of The Year and appearing on BBC1 Clothes Show opened further doors and led to an invitation to represent the British Fashion Industry at a prestigious promotional event 'Action Japan'. Along with Philip Tracy, Amanda Wakeley and Edina Ronay, this event was conceived by the Department of Trade & Industry and held at the British Embassy in Tokyo in 1995. The exposure subsequently led to me meeting Sam Sugure, president of Anglobal Ltd and the president of Sanyo Shokai (Burberry's licensing partner) making an approach through Mitsui & Co. Trading company to license the Toby Clark label in Japan. As a fledgling designer who had only graduated some 12 months before, it felt an exceptional honour but I turned it down.
~~~
The increased interest in my designs led to me establishing my own label TOBY CLARK, which sold exclusively to some of the world's leading stores. Notably the Bursteins, owners of Browns of London, the Pressmans, owners of Barneys New York, Tom Marotta, the Vice President of Saks 5th Avenue, Sam Sugure the president of Anglobal, Japan, Angela Quantrell, fashion director of Liberty of London and Shinsegae of Korea – who successfully retailed the Toby Clark label to secure number #3 best seller behind Jil Sander and Romeo Gigli. During that period, Suzy Menkes fashion editor of The Herald Tribune coined the Toby Clark label as 'tailoring with a light hand' during her London Fashion Week round up.
Around this time I won a number of awards, including Shell LiveWIRE Welsh Young Entrepreneur of the Year, silver medal at the Shell LiveWIRE British Young Entrepreneur of the Year awards and i was the winner of the UKFT Newcomers Award for Fashion Exports, presented by its patron HRH Princess Anne.
In 1997 for the launch day of London Fashion Week, the Daily Telegraph's Fashion Editor Hilary Alexander, featured a full page editorial on the Toby Clark label. The article headlined me as 'Catch 22 for the new Jean Muir'. Despite the significant brand exposure, I was fairly shocked by the angle of the story. During the interview Hilary had mentioned though a number of prominent members of the industry had drawn such a comparison to Jean Muir, in her view, such comparison would be the death of me. I had let Hilary know though I greatly admired Jean Muir as an icon of the British fashion industry, I did not seek such comparison. The team at Jean Muir were also understandably upset as Jean had sadly passed away just a few months earlier. So to suggest there was a new younger version of her, was more than a touch insensitive. Though I recognised Hilary as a truly great editor, I sadly learned some journalists will pursue 'the story' to aid their own notoriety, irrespective of the impact it may have on the individuals they chose to promote.
Following this period I took a heartfelt decision to close my own brand and in 1999 I co founded a design consultancy Clark & Narbona together with my wife Marta. Our first project was an invitation by Roger Saul, the founder of Mulberry, to help relaunch Mulberry menswear at Pitti Uomo, Florence. This proved an invigorating challenge and was well received by the fashion press. My designs were worn by Bob Geldof alongside Bono during the G7 summit. During my tenure at Mulberry, Christina Ong took a controlling acquisition of the Mulberry brand for her Club 21 holding company.
At the start of the millennium and having always loved Margaret Howell, I was fortunate to be approached by Richard Craig through Vanessa Denza and appointed Margaret's Head Menswear designer. At MH I invested 12 years of brain power to help Margaret reestablish her Mens division into an acclaimed international brand. At that time the total group revenue was circa £70M a year, with 10% generated in Europe and 90% in Japan.  As a company MH is 100% Japanese owned by Anglobal Ltd, a division of Sanei-International Co Ltd, with TSI Holdings the parent company.
My creative steer on Margaret Howell's Menswear would lead to MH receiving three nominations at the British Fashion Awards for Menswear Designer Of The Year. This period included designing the Labo range for the global Japanese company MUJI and designing the Uniform for the V&A Museum in South Kensington. During my time with Margaret I was interviewed by author and philosopher Alain De Botton for his book titled 'The Pleasures and Sorrows of Work' published by Penguin.
While at MH I met my fiancé Maree Ballantine a New Zealander and re-branded my design company to Toby etc.
In 2012 after concluding my role at Margaret Howell I became a co-Founder of Blackhorse Lane Ateliers. This unique concept for British manufacturing was about establishing connectivity between the end user and the making process. The factory became the catwalk. It remains the only Factory brand in London specialising in selvedge denim and organic denim products. With a holistic, circular approach, led by sustainable practises, we cultivated a local allotment to grow Japanese indigo plants. The founding methodology for the brand, incorporated a factory space with a restaurant and chef, loom weaver, indigo dyer, leather craft maker and other emerging craftsmen as part of a community focused enterprise. It was considered by industry opinion formers to be a game changer for manufacturing in Britain.
Around 2015, I started to consult for Tolaga Bay Cashmere, a small specialist company in New Zealand. Tolaga farm their own exclusive breed of cashmere goats who roam the coastal hill tops with their own knitting atelier nestled under the hills. Having worked extensively across the fashion industry and experienced large global supply chains, I felt attracted to this small, single source brand, who were deeply connected to nature. Growing their own materials and manufacturing their own branded cashmere products, within their immediate locality.
In 2020, during the outbreak of the 'Covid-19' global pandemic, I sensed a significant moment for social change. My personal reaction was to start to outwardly reject clothing consumerism. This led me to wearing the same set of clothes every single day, indefinitely. I carefully observed each item, learning its fault lines as it changed state and eventually wore out. I then patch repaired the broken fibres. This Same Clothes Everyday became a personal manifesto and a project admired by the world renowned fashion forecaster Lidewij Edelkoort who invited me to be an ambassador for her World Hope Forum.
During this same year I became an Ambassador for the Campaign For Wool (NZ). This incredible natural fibre has remained close to my heart ever since I started knitting the teacosy.
In 2023 I became a co-founder of Heartfelt Repairs company in the UK with the intention of making a strategic allegiance with Patagonia's United Repair Centre in Amsterdam. Our intention is to a) reduce the amount of new clothing being purchased in new materials by extending a products lifecycle and b) reducing the amount of clothing ending up in landfills and leeching toxic chemicals into the soil. Heartfelt Repairs has a charitable element, by donating a % of all sales to help save lives with https://www.minutesmatter.org.uk who are refurbishing the iconic Sir Gilbert Scott red K6 phone booths across the Uk and installing defibrillators inside them.
In the same year I created a BrandWorld document for Wrexham AFC for a collaborative pitch to Ryan Reynolds, Rob McEllhenney and John Deschner, Creative Director of Maximum Effort, Ryan's personal creative agency.
I also started the creation of Chiaro Scuro a new healing parfum and skin care range 100% created and sourced from nature with Aotearoa-New Zealand. This brand will donate a % of all sales to the Mental Health Foundation in NZ, to fulfil the circle of doing Social Good.
As a small lagniappe to thank you for reading my biography, here is a link to one of my favourite songs, back when I was a fashion clothes horse in the glorious 1980's.