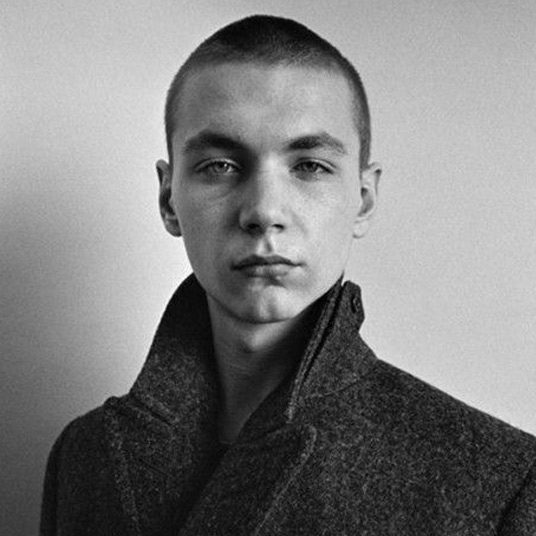 "Having been lucky enough to work with a variety of influential brands during my career, I think of myself as a commercial artist who responds creatively to bespoke challenges each brand project brings.
In my consultantcy role I careful observe brand culture, taking a step back and benefitting from an independent, helicopter perspective.
The ability to effect purposeful change, sometimes requires me to step into the heart of a brand's organisational structure. By playing a direct role within the company culture. I enjoy this but really don't like company politics or sitting in too many meetings, as I am more a of a creative doer.
A key aspect of a consultants role is learning how to stimulate positive change and improvements, without damaging brand culture. To achieve this I try to establish like-minded teams, who share a desire to build creative, harmonious brand environments. Cohesive teams are strengthened by mutual commitment, making the team ethos an effective strategy to achieve reliable brand growth. Sometimes it can be tricky to do, especially if it involves any release of control from the management. I feel it's always good to be honest and seek to work through issues as they present themselves. Empathy and listening are two key ingredients.
It's helpful to identify and understand a brand's 'comfort zone'. This is unique to each brand and their management team. It's ultimately based on individual perceptions and any willingness to grow and adapt to new ideas or a desire to resist change. It's an important element to recognise and understand this as a consultant, as it's likely to impact any push on innovation or any recommendation for significant change in the brand culture.
Am grateful to all my clients who have invested in my services and given me the opportunity and autonomy to work closely on their brand strategy. Achieving a sense of autonomy is often key to successful consultancy projects and this requires trust and confidence. These are vital elements when seeking to deliver the best possible results. I always value and appreciate any such trust and support extended to me by my clients. And I take this opportunity to say thank you!
Most of all, I believe the role of a consultant works best, when it directly benefits the well being of the end-consumer, rather than just the client company. As that type of thinking actually completes a circular process. It is often forgotten that it is the continued loyalty of consumers that actually drives a sustainable business."
~~~
CAREER
2018 – Present
Toogood
2018 – 2019
Caramel
2017 – 2018
Innovation RCA
2015 – Present
Tolaga Bay Cashmere
2015 – 2016
Blackhorse Lane Ateliers
2014 – 2015
Hiut Denim
2011 – 2012
Muji
1999 – 2012
Margaret Howell
1998 – 1999
Mulberry
1997 – 1998
Wall
1993 – 1997
Toby Clark
PHILANTHROPIC SUPPORT
2018 –
Provenance
2018 –
Karma Cola
2017 – 2017
Fine Arts College
2015 – 2016
Livingstone Studio
2015 – 2016
Ecostore
2014 – 2015
Norse Projects
2011 – 2012
University of Brighton,
School Of Fashion
SIDE PROJECTS
2018
Provenance of Fashion
Bloomsbury Digital
2015 – 2020
Fandom – British Football Fans
EDUCATION
1991 – 1993
Royal College Of Art
1989 – 1990
Bournemouth College of Art & Design
1988 – 1989
Southampton University of Art & Design
1987 – 1988
Cartrefle College of Art & Design
1985 – 1987
Yale College
1980 – 1985
Darland High School
1975 – 1980
Gresford All Saints School
1974 – 1975
Borras Park Primary School